ASO - App Store Optimization
If you take a careful look at your smartphone to understand what is eating into all your internal storage, you'll see that it's the bevy of both utilitarian and entertaining apps. With the rising trend of apps, businesses have explored this avenue to reach out to their loyal and potential customers. App development has become quite the rage and has helped small and large businesses engage better with their customers.
Businesses no longer have to look for means to connect physically with consumers because they provide information and services to them via apps. However, these apps first have to be found to be downloaded. Businesses understand that with the rising number of apps in the app store there is a possibility of getting lost, similar to what might happen to their website in the galaxy of cyberspace.
App Store Optimization also known as ASO is the answer to how businesses can ensure that their apps are found on the app store. In terms of functionality, ASO works on the same principle as SEO, but in the app realm. It is an organic approach where apps are optimized so that the volume of downloads increases gradually and achieves a higher ranking in the app store. With higher and consistent download rates, businesses can reach out to a larger circle of potential.
While there are various other platforms for which apps are being developed, the majority of the apps are developed for Google Play Store and Apple App Store. While both stores provide users with apps, they are quite different in the way they function and this is where ASO proves itself as a useful tool. Google Play Store works more like the search engine itself and, therefore, the algorithm provides results that are best suited to the keywords while Apple Play Store functions totally on the phrases that users type in.
On-Page
As both these app stores function differently, on-page ASO strategies for both have to be different and precise which would lead to improved search results.
Here are some of the factors that can make a difference:
App Title:
App title is the first thing that the user reads when browsing through the list of apps on the store. A concise, clear and easy to remember app title can help your app get noticed and amplify app optimization process.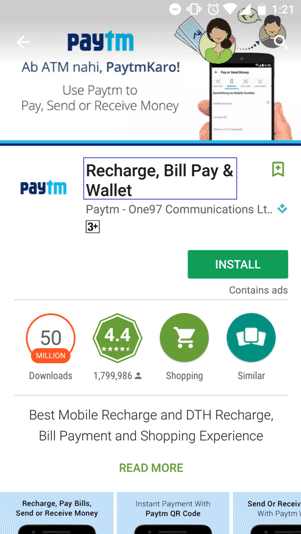 Google Play:
While creating the app title there is no review process at all. Also, the keywords in the app title can be updated at any time which makes it convenient to optimize. The app title has a 30 character limit.
App Store:
Apple reviews all the content of the app including its title. Also, you can update the app title only once when you originally submit the app or an updated build. On App Store, the app title has 255 character limit offering more flexibility to add more keywords.
App Keyword:
The most important part of ASO is the keywords that users feed in to look up the apps on the search results page.
Google Play:
Google Play Store does not have the same option because the algorithm picks keywords directly from the app description and ranks the app.
App Store:
App Store has a keyword field where ASO experts can type in the relevant keywords which they would like to focus on.
App Description:
App description is also an important part of the on-page ASO strategy because it is what potential customers will read before downloading the app. The description has to be engaging and attractive enough to lure the user into downloading it.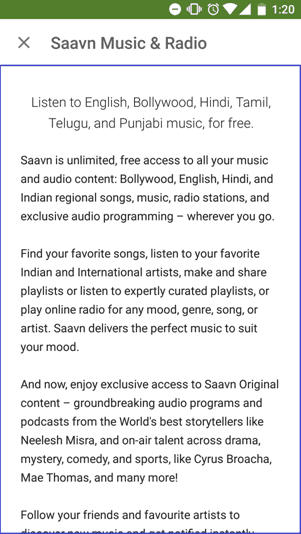 Google Play:
On Google Play, there is no review for app description and therefore you can edit and update the description at any given point in time to optimize the app.
App Store:
In the App Store, app description doesn't require approval and therefore can be edited later on to optimize it.
App Screenshots:
Screenshots are equally important for a great on-page ASO strategy as they allow customers to know more about the important aspects of the app. Generally, it is believed that screenshots are used to entice the people to download the app, but screenshots clearly highlight the most important features of the app that are mentioned in the app description.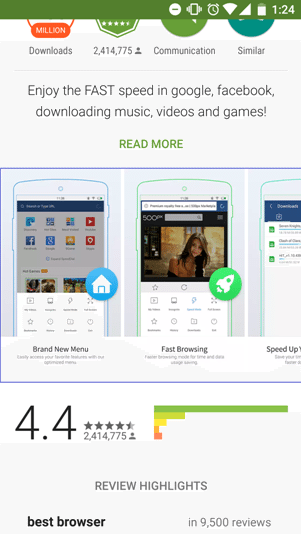 Google Play:
On Google Play the app screenshot should be 1024 X 500 for Feature Image, but screenshots can be edited later on and you can replace it with screenshots that are enticing, promote your brand prominently and lure more users to download it.
App Store:
Similarly, on App Store screenshots can be uploaded and edited later on. One screenshot per localization is required and 4 more are optional. The screenshots can be edited using iTunes Connect.
App Icon:
An app icon can make a difference. A clear and attractive logo can boost the number of downloads of your app and, therefore, requires a good amount of research and planning.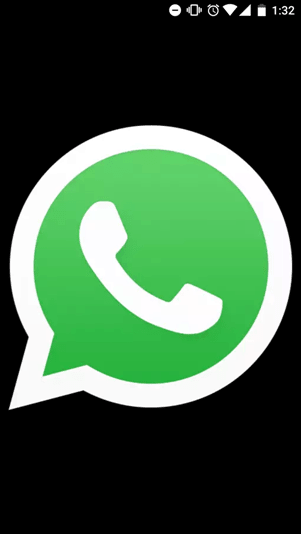 Google Play:
To publish your app you need a high-resolution icon. This app icon can be edited later to optimize it and to make it more enticing to the users.
App Store:
Even on the App Store you can change your app icon later on and optimize it.
App Ratings:
App ratings offer a better way to instill faith in the customer to download and install your app.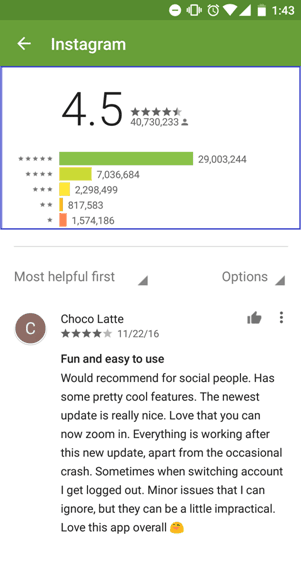 Google Play:
Google Play allows users to provide star rating based on their experience and usage. Users can change the ratings if they feel that the performance and experience of the app have changed.
App Store:
Similarly App Store also offers star rating where users can rate the app as per their overall experience.
App Reviews:
App reviews offer a great way for the developers to analyze what's right and wrong with the app. It focuses on the most impactful improvements to your app, top trends, and top issues users experience.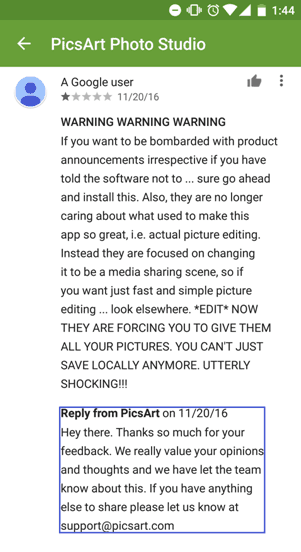 Google Play:
On Google Play you can see similar topics bundled up in one highlight feature. However, it requires enough number of similar reviews. The review is immediately reflected on the app page for other users.
App Store:
App Store also allows users to type in their reviews on the app page. However, Apple waits until 5 reviews have queued up.
Off-Page
App Store Optimization also incorporates off-page ASO strategy that gradually improves the visibility of the app on the app store. Link building is an important off-page ASO strategy, just like it is in SEO. However, it is important that right techniques are being used for link building using authoritative websites that will make a difference.
Content marketing plays its role to boost the visibility of the app in the app store through ratings and reviews and the words that are being used in reviews. The keywords that are used in the reviews can also help in enhancing the online visibility of a particular app.
Social Media
Lastly, you cannot ignore social media in an era where social networking has become an integral part of online business. Using social media optimization techniques with ASO can help businesses to promote their apps on social media platforms and attract niche customers and create brand identity. This can be done by introducing the app on the official Facebook page or by hard coding the share option into the app that allows users to share the app via Twitter and Facebook and various other social media outlets.