What is Directory Submission?
While both social bookmarking and web directory submissions are unique off-page SEO techniques, they are often considered to be quite similar. One of the basic differences is that social bookmarking is more beneficial to get more traffic to the website while directory submission is ideal for increasing high-quality backlinks for a website.
Web directories generally work like regular telephone directories that have information on all the telephone numbers of the businesses category-wise. Similarly, they consist of links to web sites by category and sub-category. A web directory is often confused with a search engine, but the fact is that it is not a search engine and it does not display a list of websites based on keywords. While there are certain web directories that are fall under the general category, there are certain niche based categories as well that make it easier for the visitors to look out for websites that can allow them to search for the right products and services.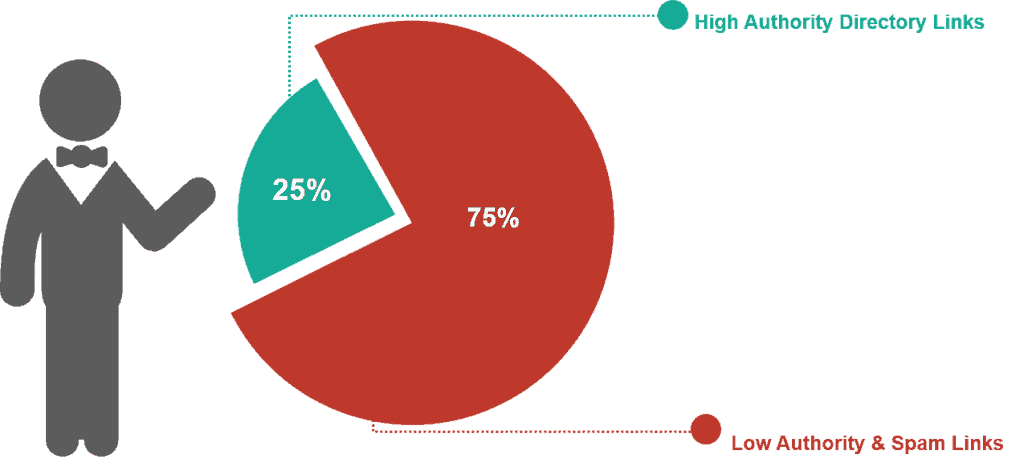 Importance of Directory Submissions
One of the main benefits of listing your website on web directories is that it can help increase site traffic. Although, it seems that most people search for products and services through search engines, there are online visitors that search for specific products and services through niche-based directories. This makes their search process easier and saves them time. Listing your website can increase the targeted traffic to your website and boost your business.
New businesses can list their website links to improve their online visibility. As they do not function on keywords, you can list your website in the right category and it will display your link to various visitors looking for similar products and services. You can gradually see improvement in your site rankings as more and more visitors prefer to visit your website and find relevant information and products and services.
Submitting your website link on high-quality directories can improve the quality of backlinks to your website. Backlinks are an integral part of optimizing your website online and when you submit your website links to better quality directories, you have more links on the internet that point towards your website and that will gradually improve the site ranking of your website.
Best Practices for Directory Submissions
While it seems that directory submission is a simple task, a lot goes into understanding how to get the best results from it. For this, it is recommended that you hire SEO professionals that understand the dynamics and can provide good results.
While there are many directories available online, not all of them have the same page rank. Since your goal is to increase the online visibility and authority on Google, it is important to submit links to high-quality websites that have high domain authority. Submit your links to niche-based web directories that can offer you quality backlinks rather than general web directories that might not offer the same level of response.