What is Social Bookmarking?
While there are various ways to optimize your website through on-page SEO, off-page SEO can also help improve the site ranking and online visibility of the website. Social bookmarking is one such way that can help website owners spread the word about their website and reach out to more people on the internet. The concept of social bookmarking works like personal bookmarks or the favorite lists that we create. Listing your website to various social bookmarking websites would allow you to build relevant links and draw traffic and new customers and even help people find new businesses.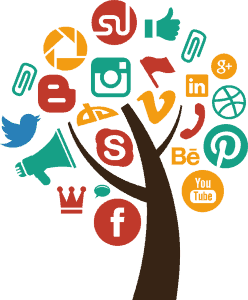 Importance of Social Bookmarking for SEO
Social bookmarking is an excellent search engine optimization technique that can help your website receive more targeted traffic. When your website is listed on these websites, it is generally connected to various keywords and categories. When online visitors type in the relevant keywords and search in those categories, they can see the link to your website and hence visit your website.
It is also an easier way to share your content across the web. When your website is relatively new, not many people might be aware of the services and products your business has to offer. However, sharing that information on social bookmarking websites will work in your favor because you can find target audience looking for such products and services and they can visit your website.
Social bookmarking websites usually have higher site ranking and therefore they can help increase the online visibility of your site link. This means that more people over the internet can now see your website link.
It is also a vital link for link building approach. Manually submitting information on social bookmarking sites is a proven way of getting targeted traffic to your business site. It also helps your site get indexed by top search engines like Google and Bing thereby improving the online visibility factor.
Best Practices for Social Bookmarking Your Site
With subsequent updates, Google has managed to up the ante in terms of how it can provide better web browsing and search experience to its users. This means that social bookmarking is no longer just about adding your website details to a website.
One of the biggest problems that amateurs have while social bookmarking is that they spam social bookmarking websites. This can actually backfire and only drive away your readers and visitors. Don't use these websites to post information back to back. Post only certain information that you believe will bring you more visitors.
The concept of using social bookmarking is to keep the readers interested in the content you provide and how they can relate that content with the products and services you offer. It is important that you turn your readers into loyal customers rather than focus on short-term goals to enhance your site traffic.