Businesses today are looking for various avenues to promote their products and services in the market effectively. While some are using blogs to reach out their customers, some others are using attractive images that attract their potential customers. However, nothing compares to the impact of a well-made video. It is a powerful medium because of the fact that your customers can retain 95% of what they've seen and heard in a video than what they have read and seen on your blog. This, as a business owner and a marketer, certainly gives you an edge over your competitors because more customers will be able to acknowledge your brand and know about the products and services you offer.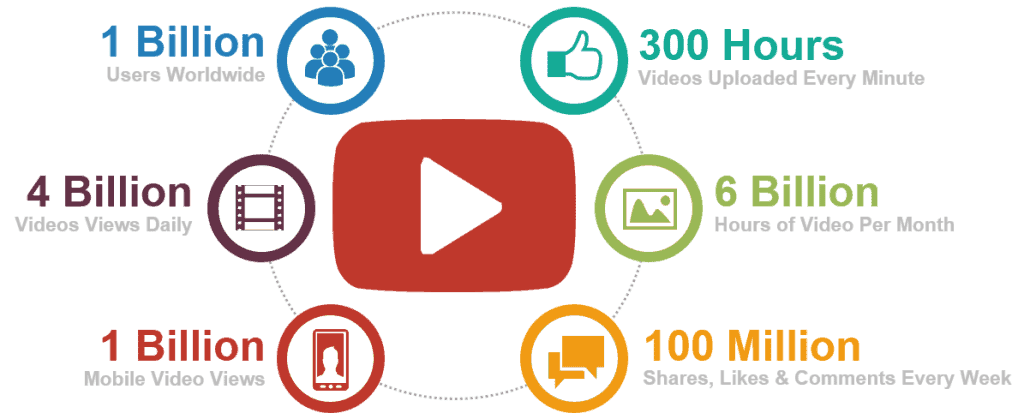 Mind-Boggling Numbers
With so many videos being uploaded on a daily basis, it is important that you come up with top-notch marketing ideas that can help your business propel skywards. As per the report by HubSpot, more than 78% of all mobile users watch videos online every week and of that, 55% users watch videos on a daily basis. In the year 2015, video marketing has jumped up by 57%, consuming four times more online traffic than browsing and email. Marketing experts claim that this percentage will jump to 69% by the end of 2017 and to 79% by the end of 2018.
The report also claims that 93% of marketers use videos to improve their sales, online marketing campaigns and to communicate with their target audience. 52% of the companies use videos for brand awareness and identity, while 42% of the companies use it for online engagement. This has also given rise to the importance of video SEO because search engine crawlers and bots are designed to index content and keywords, but they cannot index videos as they cannot seek keywords from the video.
While creating and sharing videos is the easiest way to increase traffic, your business will need SEO to ensure that these reach out to the target audience and bring you more revenue and profit. With the help of video SEO, you can be sure that your videos are indexed and crawled by search engine crawlers. This ensures that your videos show up in the search engine when users are searching for the related content.
Virality
Viral video marketing is becoming quite popular and cost-effective for small business companies and startups as they can invest in campaigns that reach out to more target customers in a short span of time. Using video SEO provides added boost to your marketing strategies because optimizing these videos will impact your marketing strategy in a positive way. While the video will showcase the product and service that your company or organization is offering, video SEO will enhance its online visibility.
If you have a great video on your official website, you would also want that video to be on your social media profile. With SEO, you can use the same video and spread it on your social networking profile. Using the right search engine optimization methods your business videos can be spread and shared across various social media platforms and that means more users can watch the videos. On the other hand, these would also work as high-quality backlinks because you can add your company website link in the video or add a call to action statement towards the end of the video which would compel customers to take action and visit your website. This would only lead to increasing the online traffic on your company's website.
This also helps you make use of videos that are posted on your company's YouTube profile. YouTube is the most visited video-website and therefore you can spread information about your business, brand, products and services through it. Video SEO focuses on the most underused tool in your video marketing strategy and that's the description right below the video on YouTube. Using the right keywords and content you can ensure that you come up in the search when users are searching for it.
Conclusion
With the growing demand for video marketing, you need to make sure that your videos are not lost in the ocean of content that is uploaded every second on the internet. With SEO, you can be sure that your videos have the right keywords, content and information attached to it that enables search engine crawlers to index it quickly. This can ensure that you are visible in the search engine result pages and you get more views and more online traffic that would positively impact your business.