When we are building a website, we think of how to make optimum use of the right keywords. We often keep hearing a term called 'Search Engine Optimization', also popularly known as SEO, but we hardly understand what it means and how it has evolved. Most website owners believe SEO is a technique of incorporating the right keywords that will gradually improve their search engine site ranking but integrating keywords isn't the only way to optimize the website. To understand the trends that have emerged over a period of time, we need to understand how SEO has progressed over the past couple of decades.
The trend of websites emerged during the 90s and it was a breakthrough in virtually offering users with all the information they needed. As more and more websites mushroomed all over the internet, there was a need for better structure and accessibility. This would make the user experience better as websites would get indexed and sorted based on the keywords incorporated into the content. Google and Yahoo both arrived on the scene trying to simplify the search process. However, there was a lack of control and online marketers leveraged excessive tagging, keyword spamming and spammy backlinks to stay ahead in the competition with high page rankings.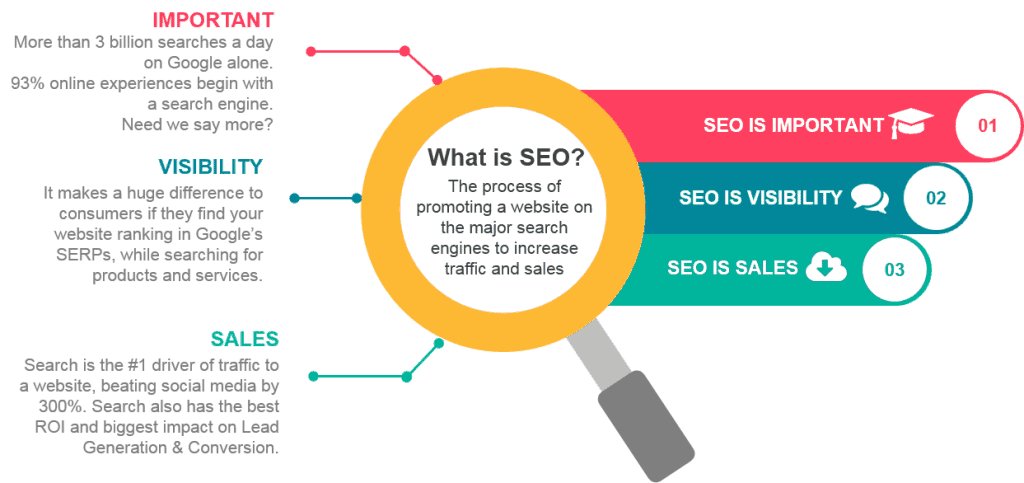 Crawling & Indexing
To make things convenient and easier, search engine giants like Yahoo and Google came up with their own software that could read what was on the web. This program was known as a bot, or spider or crawler. Search engine spiders were designed to follow all the links available on a webpage after page. Once it had done that, the engine loaded your website content into the index. Since spiders followed links from one page to another, it was critical to have links on your website that would encourage spiders or crawlers to visit your website regularly and re-index your site which eventually impacted website rankings in the search results.
Good website architecture is equally good for users as it is for search engines. With better website architecture, users can navigate through the website options easily and can find the information in a matter of seconds. If the website structure is complicated, it can lead to complex routing that will drive away the visitors and also make it tough for spiders and crawlers to index pages which will then impact the site rankings. Hence, webpages are of utmost importance for search engine optimization because it can make or break your online business website.
Link-Building & Content Marketing
Link building is another important factor that is often overlooked. Over a period of time, website designers and developers have incorporated multiple links that are connected to various pages. This makes the spiders crawl through the inner pages of the website and index them every time a new web page has been added. Search engines today use sophisticated link analysis which allow engines to understand how pages are related to each other and also permits search engines to differentiate between a trusted site and spammy website.
Eventually, all this crawling, indexing, page building and link building will lead to improved page ranking. With millions of websites available on the internet today, it is extremely tough for all websites to appear on the first page of search engine results page. A page rank is a sort of rating that a website receives from a search engine based on the website's popularity. When there are more sites that link back to a particular website, the search engine understands that that particular website is valuable for the readers. Also, when the page rank of the website is high, search engine spiders or crawlers are more likely to visit the website frequently to index the content and to get an update on a regular basis.
With the evolution of search engine optimization, professionals and companies can work on any given website towards improving its ranking. However, there are two ways to go about this; black hat methods and white hat methods. With clear intentions to improve the value and relevancy of search results, search engines introduced many updates that would penalize bad SEO practices and suggested certain guidelines that would improve usability and offer users with more relevant content while searching online. White hat SEO refers to a practice of ethical optimization strategies, techniques, and tactics following the guidelines set by search engines.
White Hat SEO
Using white hat techniques, webmasters can improve the site traffic organically. In SEO terminology, traffic is the number of online visitors that a website gets on a daily basis. Any website or online business that wants to survive, needs to focus on getting more online traffic. Without online traffic, even a well-designed website is worthless and won't make money. White hat techniques not only focus on keywords, but also on link building, quality content, social media links and other techniques to build a robust online presence and to provide value to your website visitors.
Using white hat methods, online businesses can gradually improve sales as they draw more traffic. Using quality content, right keywords and links, websites can attract a large number of customers that would be interested in exploring the website and buying the products available on it. Hence, SEO is equally important for websites that would want to improve their sales and make a profit from it.
Conclusion
With the right kind of SEO campaign, websites can also improve their site rankings in SERPs (search engine results page) which would catapult them to the top of the results page. Rising up the SERPs organically allows the website to get more exposure as it will appear frequently in various search results and hence garner more exposure and clicks. Improved SERP rankings also improve the online traffic ratio and business sales allowing online businesses to do better business and reach out to their target audience globally.